By providing beachgoers with clean up stations, Relic's Coastal Collaborative helps to facilitate voluntary trash pick-up, with the goal of stimulating our community's engagement in maintaining our greatest local resource.
How the Coastal Collaborative Works: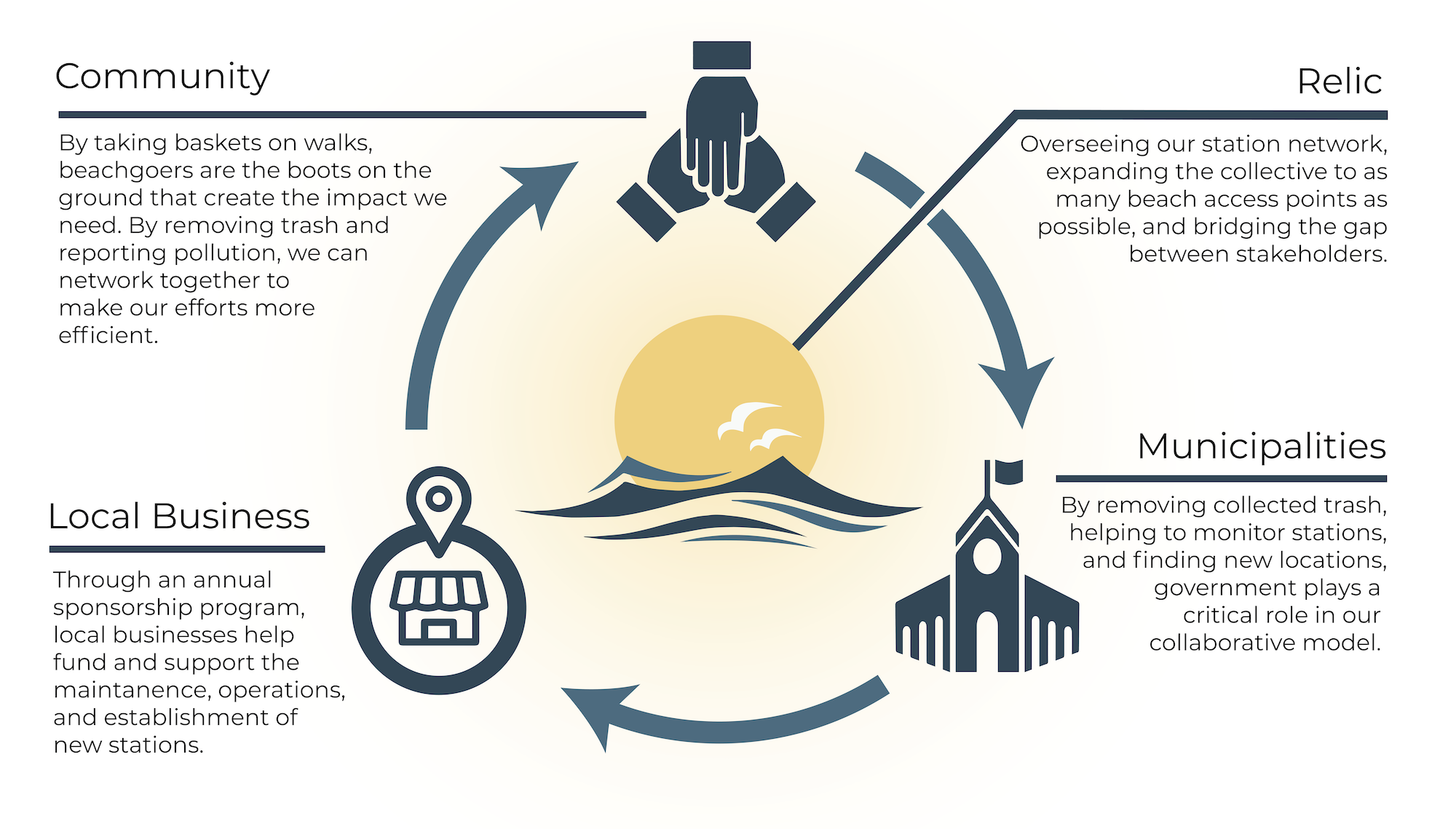 Interested In Becoming A Station Sponsor or Program Steward?
Help grow our mission and bring the Coastal Collaborative to your area. Reach out to learn more about the benefits of being a program steward or station sponsor.
Email Us