Our beaches are under threat - MORE plastic is coming.
To combat wide spread pollution, we need to implement systems that involve all stakeholders.

About
Relic's Coastal Collaborative
Created by Relic Sustainability, a soon to be federally recognized 501C3 Non-For-Profit Organization, the Coastal Collaborative focuses on bringing municipalities together with the community and local businesses to fund and establish trash gathering and disposal stations. By providing beachgoers with clean up stations, we are facilitating voluntary trash pick up and stimulating the community's engagement in maintaining our greatest local resource - our beautiful beaches.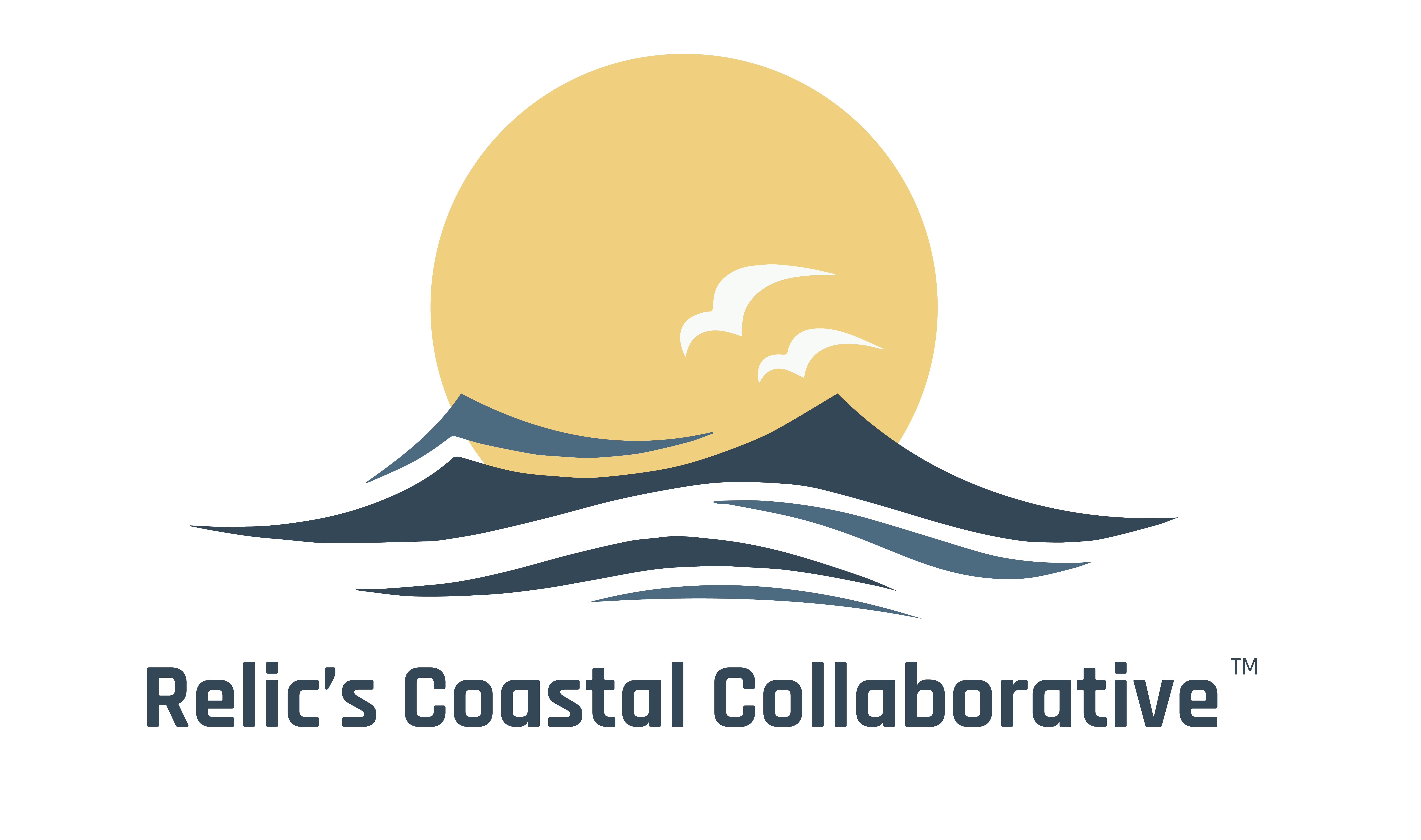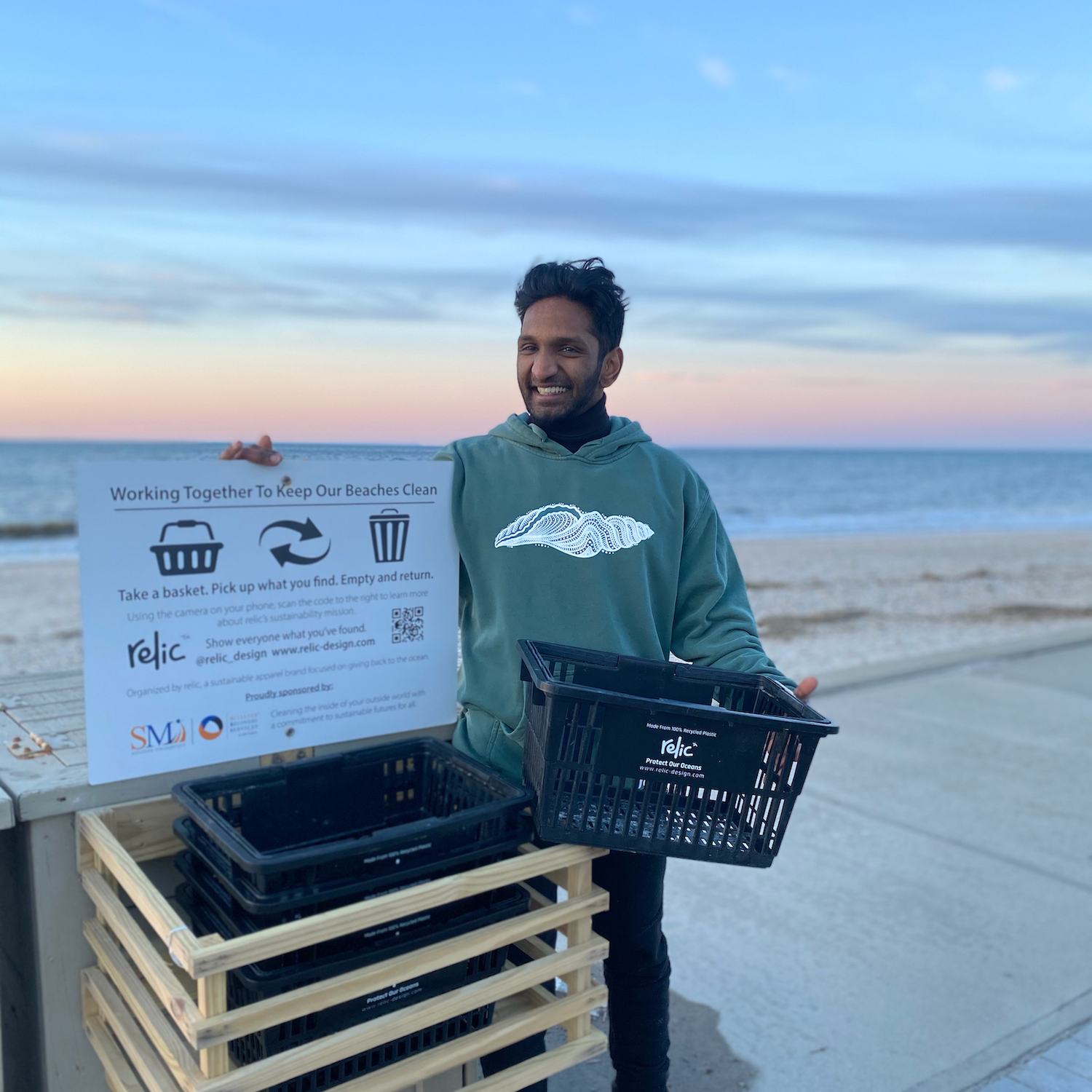 Understanding the solution
How Can You Help?
Whether an avid beachgoer, local business owner, government official, or passionate environmentalist - we need your help to grow our mission and establish as many beach clean up stations as possible.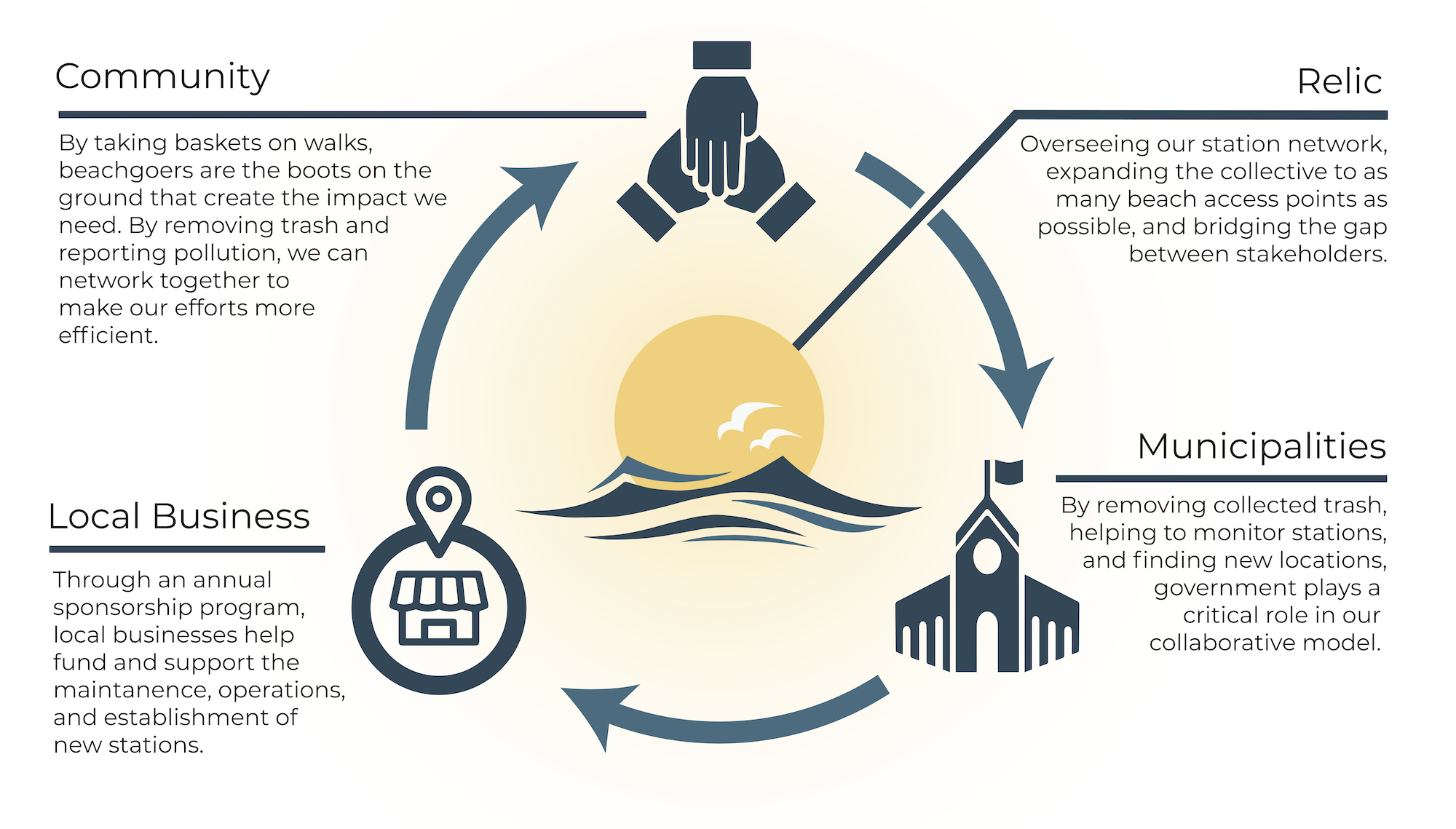 We can all help keep our coastlines safe and usable.
Find a station and grab a basket.